Very little is left of the ancient city that is Mecca, and more is making way for modern buildings every year. Mecca used to be like a romantic dream city, full of beautiful elegant buildings.
Far fewer people could make the actual journey to Mecca, so the area around the Kaaba was much smaller.
Flash floods occurred from time to time, about every two years
The Gold embroidered black cloth, Kiswa, which drapes the Kaaba is renewed every year,
The kiswa used to be made in Egypt,
the departure from Egypt.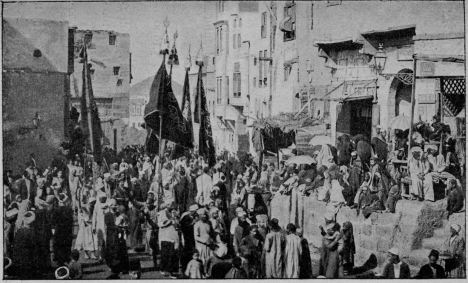 The kiswa on a photo from the early 20th century, in front the crescent shaped wall, the hateem
Filed under: hajj, islam, Saudi Arabia, Saudi culture, Uncategorized