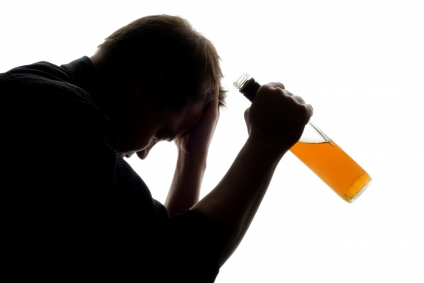 steadyhealth.com
Alcohol is legally forbidden in the Kingdom and against Islam.  Possession of alcohol or public drunkenness carries strict penalties.  Yet that being said, there are individuals in Saudi Arabia, both Saudis and expatriates, who have alcohol addiction problems.  Expatriates may have had their addiction prior to arrival in the Kingdom and some Saudis may acquired their addiction while outside of the Kingdom.  However, there are also individuals actively battling against an alcohol addiction within the Kingdom.
There are Saudis with WASTA who are able to acquire alcohol.  Foreign Embassies and diplomats have an exemption and are allowed set quantities of alcohol. There are also a number of bootleggers who illegally bring alcohol into the Kingdom's borders.  These bootleggers believe the high risks, which can include the death penalty, is worth the ultimate gain in profits.  In addition, there is a wide "home brew" market in the Kingdom where others make their own spirits within the privacy of their homes.  Last but not least, many Western compounds which prohibit Saudis from being on the property, will have a bar which will also sell "home brew."
Alcoholism is a disease and while alcohol is illegal in the Kingdom, treatment for the disease is available.  This is not a topic that is widely discussed and some individuals battling with an alcohol addiction in the Kingdom may not know where to turn for help.
This link  takes one to the web site for Alcoholics Anonymous (AA) in Saudi Arabia.  Meetings take place in the cities of Dhahran and also Al-Khobar (Eastern Province).  In addition there are meetings in Riyadh and Jeddah.
Although the website Alcohol Rehab does not contain factual information in regards to the availability of AA in Saudi Arabia, it does contain good background  information on illegal alcohol in Saudi Arabia and the dangers of "home brew."
Filed under: culture, expat, expatriates, Health, islam, Saudi Arabia, Saudi blogs, Saudi customs, Uncategorized | Tagged: blogging, culture, Jeddah, Riyadh, Saudi Arabia | 4 Comments »