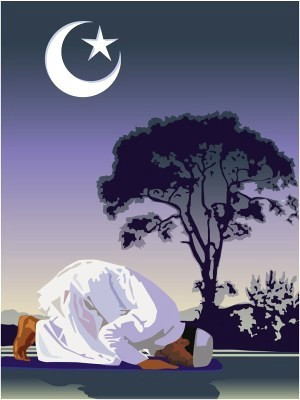 Today marks the first day of the holy month of Ramadan, 1429.  I wish all those who are muslim and following my blog sincere Ramadan Greetings.  And whether muslim or not, this is a good time for all of us to reflect on who we are, how we live, how we wish to be perceived and especially, how do we treat those who are less fortunate and suffering.
Ramadan is always a time of reflection for me to take stock of myself and my life.  It is also a time to remember the true spirit and meaning of Ramadan.  It is NOT the time to change the days into night and night into days.  It is not the time to troll the malls after the fast has been broken.  It is however the time to remember the teachings and examples of the Prophet (PBUH).
This is also the opportunity for the muslim readers to share what Ramadan means to them.  How do muslim readers from different nationalities and locations celebrate Ramadan?  What is most special about Ramadan for you?  And for those who are not muslim, this is an opportunity for you to ask your questions about Ramadan.
Ramadan Kareem to one and all!
Filed under: islam, religion | 44 Comments »