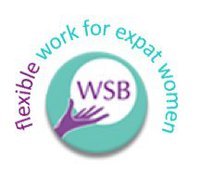 For an expat woman in Riyadh, the Women Skills Bureau may be her best "all inclusive" resource right at her fingertips.  The WSB was established specifically for expat women and to make their transition to the Kingdom an easier experience.
The WSB is where an expat woman can go to find out about local jobs, services available and to market her own talents.  The WSB is also a good reference for "What's On" and happening in Riyadh.
You can find their latest newsletter here.
Filed under: Charity, culture, expat, expatriates, Saudi Arabia, Saudi blogs, Saudi customs, Saudi Living, Uncategorized | Tagged: culture, gender issues, Riyadh, Saudi Arabia | 1 Comment »