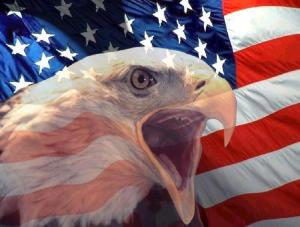 At 9pm (2100 hours) Eastern Standard Time in the United States the one and only Vice Presidential debate will take place between Senator Joseph Biden (D) and Governor Sarah Palin (R) in St. Louis, Missouri.  If you are in Saudi Arabia and interested in viewing this debate as it occurs your best option will likely be to watch the debate via Orbit News.  However set your alarm for in order to view it live from Saudi Arabia, it will in fact air on 03 October at 0400 hours.  In addition to Orbit News I am presuming that CNN (as well as other channels) will have coverage as well.
What should we expect from this debate?  I, for one, certainly hope to see more decisive and definitive answers on where the candidates and the respective parties stand on issues of cirtical importance to the United States and rest of the world starting with the US economy and continuing to energy, terrorism, health care, social security, jobs in America as well as US policies concerning Iraq, Afghanistan, Pakistan, North Korea, Russia and naturally Saudi Arabia too.
Why would Saudi Arabia be raised during a Vice Presidential debate you ask?  I think energy is an important aspect of not only the United States but rest of the world and with Saudi Arabia as the key oil producer, the USA-KSA relationship will always remain a top priority.
And this debate also needs to be watched closely on how well-prepared these Vice Presidential candidates are and with a view as to how would either of them also appear as the Leader and Commander in Chief.  Which one is truly representative of what America wants and needs?
I hope that the Vice Presidential candidates will not take digs at each other during this debate.  I've no objection if they elect to take stabs at the parties and views that the parties stand for which may differ from their own as long as they back up their accusations or allegations with facts.  I doubt that any concessions will be made for Sarah Palin because she is a woman.  She will be expected to be prepared and able to respond coherently and decisively.  Joe Biden will be expected to maintain his cool and deliver his responses with firm assurance.
So I for one already have my alarm set as I do not want to miss this debate.  And of course after the debate has concluded, comments and viewpoints are eagerly solicited from the expat community in Saudi Arabia and from Saudi readers too.  I think it is important to share the views and perspectives on what is in store for America with the upcoming election.
Filed under: America, Economy, gender, Health, politics, relationships, Saudi Arabia, terrorism, Uncategorized | 29 Comments »